Connecting Creators: The Most Impactful Live Events in the Creator Economy Space
A guide to finding your people.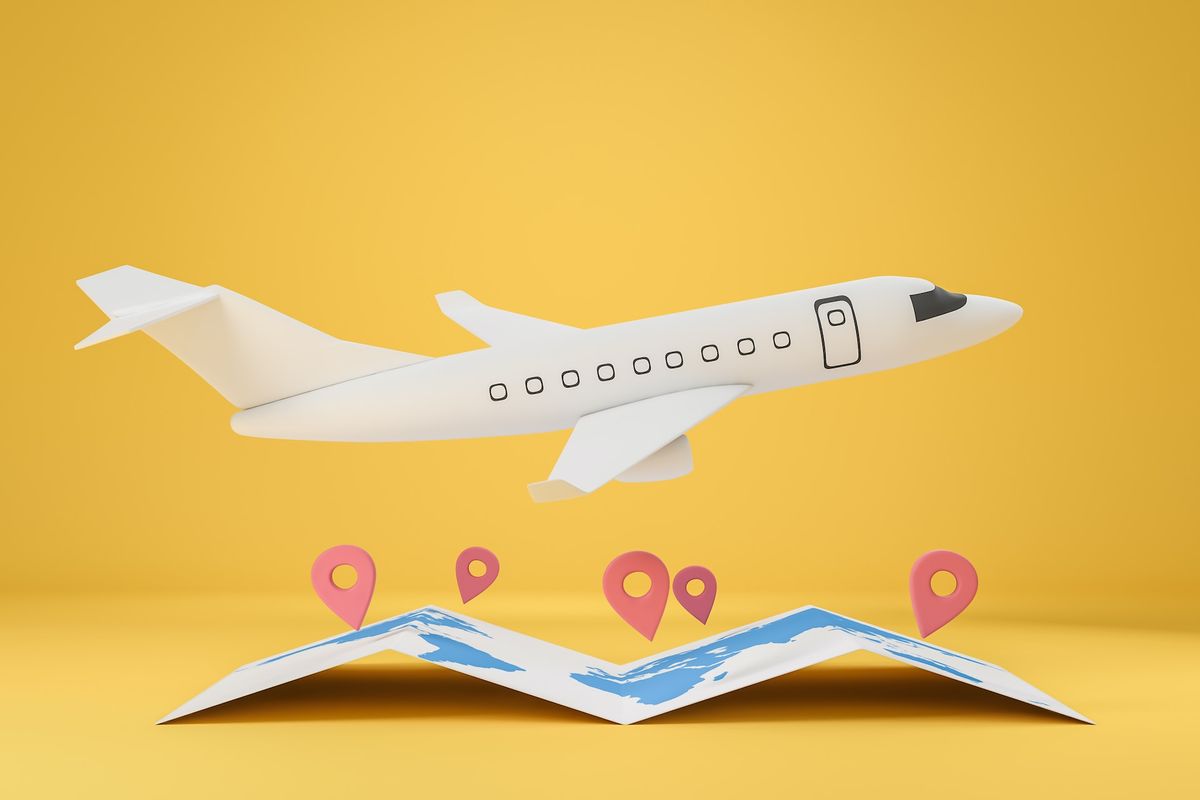 There's nothing quite like the magic of being surrounded by hundreds (or even thousands) of creative minds, all buzzing with energy and passion for their craft. That's what you can expect at some of the amazing creator economy expos and summits happening this year!
The first time I went to a live event like this, I was blown away by the connections I made with other creators, the knowledge I gained, and the inspiration I got — inspiration that fueled my creations for months to come.
Whether you're just starting out as a solopreneur or you're a bona fide creator in your niche already, the benefits of attending events are unparalleled. You get to network and learn from industry experts, and soak up the motivation that comes from being around like-minded people working towards the same goal. Events like these are great places to get ahead of market trends, too, and find out what's coming for creators like you.
These days, there are so many different events going on that it can be hard to pick and choose which ones to attend. To help you out, I've compiled a list of the biggest events in the creator economy space right now. As you progress in your journey, you'll discover all the incredible smaller events that cater to your specific niche, but in the meantime, these are great places for beginners to start.
Without further ado, let's dive into some of my top recommendations.
Creator Economy Expo
Date: May 1 - 3, 2023
Location: Huntington Convention Center, Cleveland, OH USA
Speakers: Jay Clouse, Wave Wyld, Jesse Cole, Ann Handley, and more
Price: All Access - $1295, Conference Pass Only - $795, Digital Pass - $595
As far as starting points go, you can't go wrong with the Creator Economy Expo. One of the biggest events around for creators, the expo caters to people from every field — bloggers and vloggers, authors and writers, speakers and coaches, and so many more.
Networking with the right people is one of the best ways to springboard your creator career, and the unique thing about the Creator Economy Expo is that it emphasizes fostering those connections and learning from each other.
CEX has been around for only a few years now, and in that time, it's gained a stellar reputation for always having a fascinating agenda with a diverse range of speakers.
Kajabi Hero Live
Date: May 30 - June 1, 2023
Location: Austin, Texas
Speakers: Brendon Burchard, Ali Abdaal, Priya Parker, and more
Price: General Admission - $797, VIP - $1,497
You may have already heard of Kajabi as an all-in-one course and coaching platform, but did you know they hold a yearly event too? Kajabi Hero Live is a two-day converging of some of the most successful "Kajabi Heroes" out there, including names like Ali Abdaal and Brendon Burchard.
Even if you're not using Kajabi yourself, you can still learn a lot here about how to monetize your knowledge. Expect some really meaningful conversations and insights from the people who are making bank as creators.
Creator Economy Summit
Date: April 20, 2023
Location: The London West Hollywood, West Hollywood, CA
Speakers: Hank Green, Heidi and Marc D'Amelio, and more
The Information is one of the longest-standing publications on all things technology, so you know their Creator Economy Summit is the real deal. It's the perfect blend of innovation, growth, and collaboration, and for many newbie creators, it can be a major turning point.
From Hank Green to the parents of Charli and Dixie D'Amelio, this is the place to be if you want to hear from the stars of content creation. The speakers will delve deep into the challenges creators face, the trends that could change everything, and topics from payment platforms to social commerce.
.
FinCon
Date: October 18 - 21, 2023
Location: Sheraton New Orleans, New Orleans, Louisiana
Speakers: Allison Baggerly, Chris Browning, Gina Zakaria, and more
Price: Basic Creator - $279, Pro Creator - $579, Brand/Industry - $949
Unleash your inner money nerd at FinCon, a one-of-a-kind digital marketing event where personal finance meets content creation. This expo brings together more than 2,000 people against the lively background of New Orleans, all eager to connect on finance matters.
This is an example of a more niche event, but it's filled with all kinds of creators. If you go along, you'll meet everyone from freelance writers to coaches to brands, all working towards a common goal: delivering a positive money message to people around the world.
FinCon is the kind of event where you can intimately see the value of all types of people coming together to learn and grow, and that's why it's made it to this list.
Traffic & Conversion Summit
Date: January 9-11, 2024
Location: Caesars Forum, Las Vegas
Past Speakers: Magic Johnson, Martha Stewart, Ryan Deiss, and more
Price: All Access - $895, VIP - $1,595
Traffic and conversion: two words new creators hear constantly and two of the trickiest hurdles to figure out. If you can get enough audience traffic and convert those prospects into customers, you've made it as a creator. So, it stands to reason that the Traffic & Conversion Summit is the perfect place for creators to hit the ground running.
Next year's speakers haven't been announced yet, but with stars like Magic Johnson and Arnold Schwarzenegger on the list of past attendees, I'm sure they'll be epic. Whoever's on the panels, you can expect them to talk about traffic channels, innovations and breakthroughs in conversion, and all things customer-centric marketing.
Traffic & Conversion promises an immersive summit experience that goes beyond theory, so I highly recommend it for creators who want to cut through the fluff.
PodFest
Date: 2024, To Be Announced
Location: To Be Announced
Speakers: To Be Announced
Twenty or so years ago, many people thought podcasting would be a fad. I, for one, am not surprised it still endures (and thrives!) to this day.
Podcasting gives a voice to creators who may otherwise not have had a platform for their message. This is also why podcasts often have the most passionate fans. If this sounds like an appealing medium to you, try getting your start at PodFest.
Audio takes center stage at PodFest, which has been a truly nurturing environment for the past 10 years. Podcasters come together to share knowledge and content and joining will help you feel like you're part of something bigger. All in all, it's great for getting inspiration, education, and the networking opportunities you need to amplify your voice as a new podcaster.
VidSummit
Date: October 3-5, 2023
Location: Dallas, Texas
Speakers: MrBeast, Wengie, Ryan Trahan, and more
Price: $995
With names like MrBeast and Wengie on the lineup, you'd be forgiven for thinking this is a fan-centered convention. In reality, VidSummit is great because these high-profile speakers are there to talk business.
VidSummit is where some of the brightest minds in content creation, marketing, and branding meet. You'll hear strategies, best practices, and growth hacks from the shining stars in content creation, making it a great place for new creators with huge dreams.
The opportunity to learn from the top 1% is both rare and invaluable, so I highly recommend VidSummit as a "don't miss" event.
Alt
Date: March 17-20, 2024
Location: Palm Springs, California
Speakers: To Be Announced
Even in a sphere as open-minded as the creator economy, there's still room to amplify more voices that are usually overlooked. If you're a girl boss taking on a new world of content creation, head down to Alt Summit in California to hear from women like you.
A force for women in the industry since 2009, Alt Summit is a melting pot of creativity where everyone (from artists and photographers to Pinners and Instagrammers) is welcome. As with many events, networking is where this one really shines. If past attendee experiences are anything to go by, you'll walk away with numerous new connections to help you grow.
TwitchCon
Date: October 20-22, 2023
Location: Las Vegas Convention Center, Las Vegas
Price: One Day - $129
If you're a gamer, you've definitely heard of TwitchCon before. A genuinely exhilarating event for anyone who loves video gaming, TwitchCon unites streamers, gamers, and fans in a semi-annual convention with numerous activities to explore.
If you're thinking of making streaming content your career, this is unmissable. The community panels will teach you everything you need to know about hosting gaming streams that draw in a huge audience and growing your brand across Twitch and beyond.
That said, even if you're just a casual streamer, you'll love this event just as much. So much of what works for creators is cross-compatible, and even just absorbing the event's artist alley and community meetups can teach you a lot about interacting with your own audience.
Creator Economy Live
Date: January 18, 2024
Location: Caesars Forum, Las Vegas
Speakers: Ebony Haley, Amy Verhey Nnaji, Jessy Grossman, and more
Price: All Access - $749, VIP - $999
Creator Economy Live promises to be the ultimate influencer marketing event for brands looking to supercharge their creator partnerships. If you're trying to go it alone in the world of content creation, this may not be the event for you. But, if you're trying to pivot an existing business into the world of the creator economy, it couldn't be better.
In one packed day, you'll get the opportunity to attend cutting-edge sessions with top industry experts. All the big metrics, from ROI to social following, are covered here — it's serious business. Plus, it's a chance to connect with other marketers in a similar position and solidify your standing in this growing field.
SXSW
Date: March 10 - 19, 2023
Location: Austin, Las Vegas
Speakers: Kristin Bell, Craig Allen, Greg Brockman, and more
Price: $800 - $2,000
Finally, SXSW (read: "South by Southwest") is possibly one of the most well-known events on this list. It's not just for online creators, but it's certainly an amazing place for a creator to be.
SXSW is a true collision of media. Everywhere you turn, you'll find creators from different disciplines — film, music, interactive media, and more. It's an incredible treasure trove of learning and inspiration, with endless panels and workshops to attend.
Going to SXSW gives you a chance to tap into the pulse of the creator economy from a different angle and learn something new.
Connecting the creator community
This list is just the beginning. More events are rising on the scene each year, so I'll keep it updated with the latest and greatest.
In the meantime, take my advice: don't hesitate to go to a summit or expo because you don't think you're ready yet. Trust me when I say there'll be so many other new creators like you, along with numerous experts who want nothing more than to help you succeed.
And who knows — maybe our paths will cross. Keep pushing the boundaries and working on taking your creative career to new heights, and I hope to see you at one of these events this year!