📊 ClassNotes 005: Why I earn 48x more on YouTube than TikTok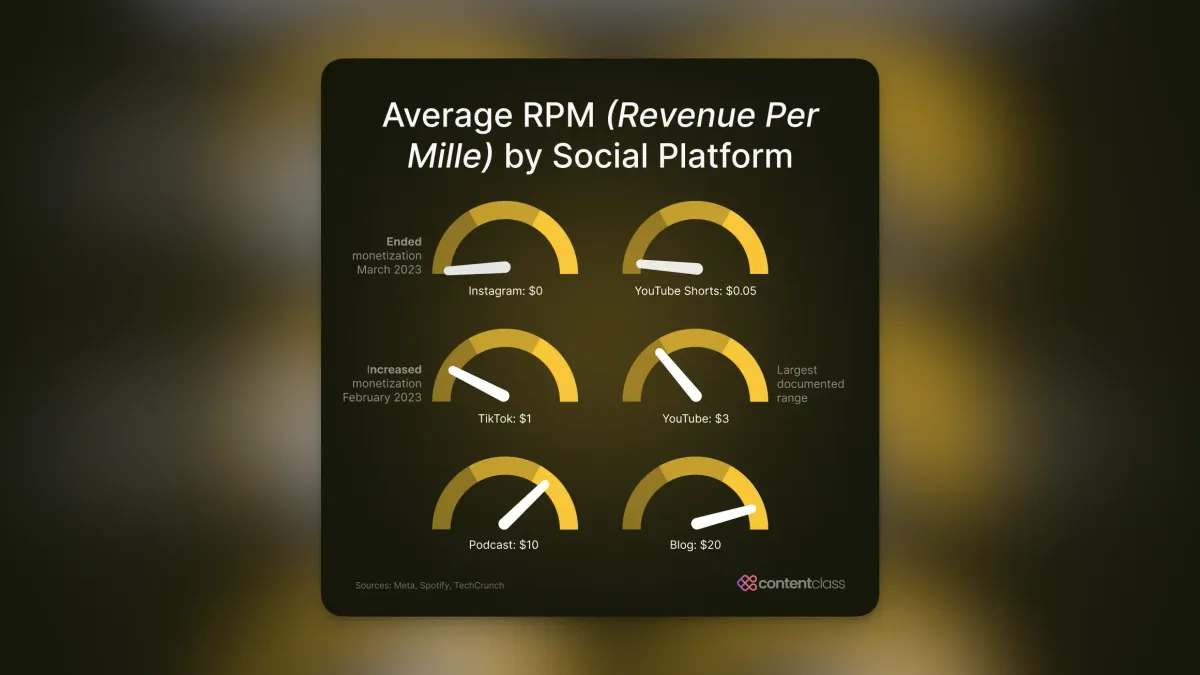 💡
You are one of 1,001 awesome people reading this newsletter.
The loudest voices rarely represent the best opportunities.
This week we're going to take an honest look at platform incentives and how they should influence your decisions about what (and where) to create content.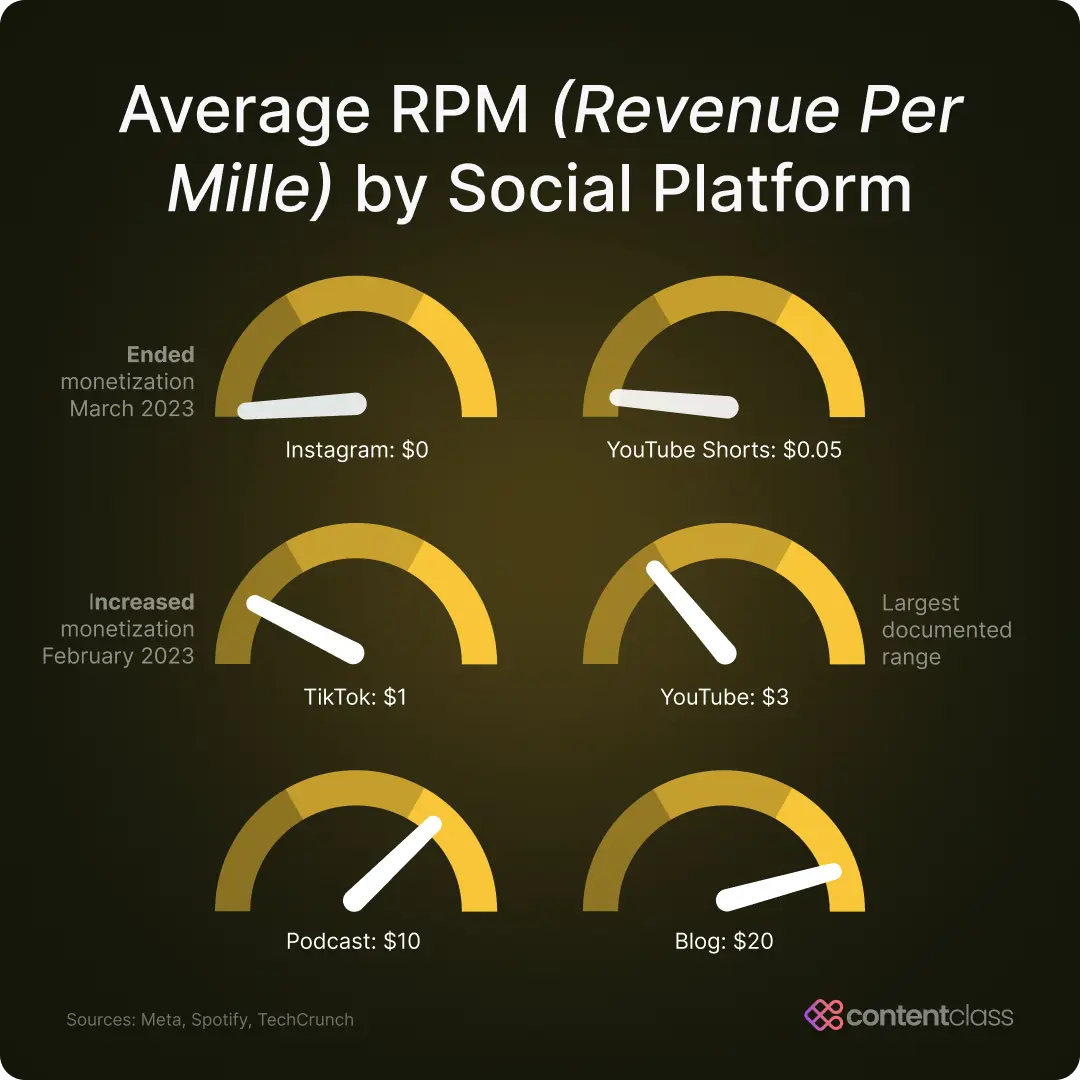 Two weeks ago, I shared on LinkedIn that my small website was earning $200+ per month from ads.
People were shocked that a site with so few views (<10k at the time) could earn that much passively. I was shocked in return because I assumed everyone knew how RPMs stacked up against one other.
It turns out most people don't obsess about this stuff like I do. 😅 So today, we're breaking it down.
What does RPM mean?
RPM stands for revenue per mille which translates to revenue per thousand. In our ad-driven landscape, an RPM tells you approximately how much you can expect to earn for every 1,000 people who view your content.
Why do we get paid for content?
Social media sites, search engines, and podcast networks make money by selling ads. But they can only sell ads if there's content to place them on.
Therefore, sharing ad revenue with creators (bloggers, podcasters, YouTubers, etc.) incentivizes people to create content so the company can continue selling ads.
This incentive idea is important because it always ends up shaping the type of content people make for the platform (e.g., why YouTubers make 8+ minute videos so they qualify for mid-roll ads).
RPMs fluctuate, a lot
The time of year (e.g., holidays), the niche you choose, whether advertisers are happy or mad at the platform (see Adpocalype 2017) — all of these and more influence how much you'll get paid for your content.
On my YouTube channel, I have videos that have an RPM as high as $48.45 and others as low as $4.11.
So, what should you do?
Three things👇
Build a revenue-driven content strategy.
Know how you're going to make money and work backward. An ad-driven creator will look very different than a product-driven one.
Understand that ad revenue is a side dish, never the main course.
They're out of your control and try to dictate what you make. Those two reasons alone should be enough to convince you that relying on ads is like playing with fire.
Believe you can win on any platform.
People gravitate towards the platforms that pay the most, which reduces the competition elsewhere.
If you want to make money from ads: niche blogs, long-form YouTube videos, or viral TikToks need to be your focus.
If you make money by selling a product or service, choose the platform you enjoy the most and go all in because the ad revenue doesn't matter.
💡
Recap
1. RPM tells you how much you'll get paid for every 1,000 content views.
2. RPMs are mostly out of your control.
3. Never let ads be your only revenue stream.
Next week, I'll pull back the curtain on a personal challenge I've had with the creator space and how I plan to overcome it. If you've ever felt alone on your journey, this one's for you.
— David
---
📌 This is where future products and offers will live.
Keep an eye out for ways I can help you master your niche, plan your content, and monetize your work.
Start a Newsletter with Ghost. If you want to start a newsletter like this one, I recommend using Ghost. It's easy to use and affordable for new creators ($9/mo).