The 4 best LSAT prep books to help you ace the big exam
These prep books are the first step to passing your exam and getting into the law school of your dreams.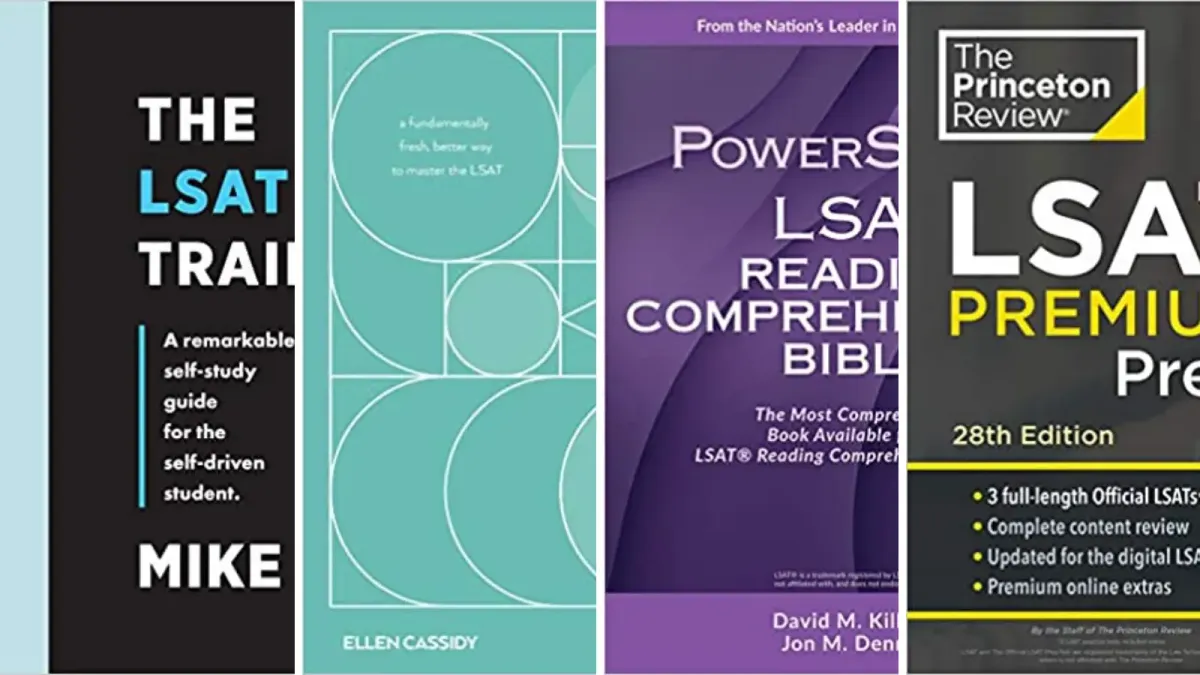 The LSAT is a monster — or so we've been told. The law school admissions test determines if you have the skills and knowledge needed for success in your first year of law school.
It consists of 35 multiple choice questions covering several categories, such as reading comprehension, analytical reasoning, and logical reasoning. Plus, you get the pleasure of submitting a written sample that won't be scored.
Studying for your law school admittance test is non-negotiable if you want to become a law student.
You can find a wealth of resources online to help you pass the test, either guided or via self-study. However, a well-written LSAT prep book will give you ALL of the information you need to prepare for the exam.
Before we dive into our top four list of LSAT prep books, make sure you're practicing these study habits.
LSAT Study Tips
First things first: register for the LSAT with the LSAC. You can pick your preferred test date and lock in for that time and day. Picking your date in advance will motivate you to study hard. But give yourself adequate time to prepare before your exam day, which brings us to the first tip.
Start early
The general consensus is that two months of studying is the bare minimum if you want a chance at passing. Ideally, you should block off three months or more if you can. During those months, dedicate a few hours to studying, spreading those hours across (at least) four days per week. Block off this time in a planner, scheduling it into your daily routine.
Take practice tests
One of the most helpful study tips for taking the LSAT is utilizing practice tests. You may even get lucky and recognize a familiar practice question when you go to take the real thing. As you analyze and break down practice tests, look for patterns. And don't be surprised if the first practice round takes several hours to finish. You'll thank yourself later for putting in the effort.
Practice again and again
Speaking of taking practice tests, go practice some more! To truly improve your scores, you'll need to practice for hours, completing LSAT sample questions and putting your skills to the test. The more you practice, the more familiar you will get with the LSAT structure and how creators write the questions.
4 Best LSAT Prep Books
Take a peek at our listing of the top LSAT prep books you should have in your library. Who knows? Maybe one of these workbooks will turn you into the next Elle Woods!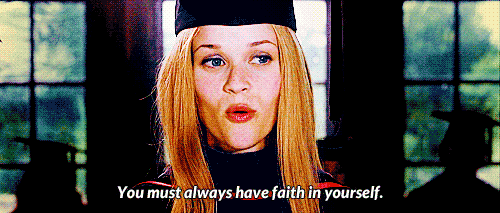 The LSAT Trainer
"On each exam, you will encounter several questions that test you on a specific part of the argument-evaluation process; your ability to recognize the structure of the argument correctly." – Mike Kim
The LSAT Trainer includes:
Over 200 official LSAT questions
Simple and battle-tested strategies for the exam
Over 30 original and unique drills designed to help develop LSAT-specific skills and habits
Access to a variety of free study schedules and notebook organizers
Those studying for the LSAT with this book noted an increase in their test score. Someone saw a jump from 140 to 165, and another reader mentioned a leap from 153 to 168.
The PowerScore LSAT Bible Trilogy
"Once your reading time per passage exceeds the three and a half minute mark, the likelihood of being able to complete all of the questions drops considerably." – David M. Killoran
This LSAT prep trilogy is the complete package. Each of the three books breaks down a specific theme and section of the LSAT:
The PowerScore Logic Games Bible
Recognize game types and properly represent rules
Learn techniques for solving each question type
Review detailed explanations for 28 official LSAT Logic Games
Make inferences efficiently and accurately
Time management guidance
The PowerScore Logical Reasoning Bible
Solve every type of logical reasoning question
Review illustrations for over 100 official LSAT LR questions
Recognize question types
Identify common reasoning elements and determine their validity
The PowerScore Reading Comprehension Bible
Read substantial discussions about how to deconstruct the passages
Review examples for 12 official LSAT Reading Comprehension Passages
Successfully avoid traps set by the test makers
Work through a variety of drills and exercises
Strengthen specific skills that are critical for LSAT excellence
Readers saw an increase in their law school admittance test scores after diving into this trilogy. They also loved the depth of information in each book and noted that these are ideal if you want to learn the format of each LSAT section.
The Loophole in LSAT Logical Reasoning
"They purposefully hide their points in difficult language. In doing so, they create monsters called cluster sentences." – Ellen Cassidy
This read will help you get logical reasoning questions right by preparing you to:
Read, remember, and critique the stimulus independently
Recognize the only two qualities that ever make an answer correct
Exert control over the test instead of letting it run all over you
Readers found this prep book extremely helpful, as it showed them what to look for in LR questions and how to break down difficult concepts.
LSAT Prep Flashcards
"Prep for the LSAT on the go with Kaplan's LSAT Flashcards, 400 cards to help you master the material." - Kaplan
These prep flashcards by Kaplan cover:
LSAT formal logic patterns
Logic game rule translation
Logical reasoning argument analysis
The most common questions and game type on the test
Kaplan Test Prep is one of the oldest and most well-known in the industry. Their guides are built for students, and they say these flashcards are great as a supplemental study tool.
Start your prep now
While studying for the law school admittance test isn't the most exciting way to spend your time, it's necessary. Ask anyone who has been through the process before, and they'll proclaim their faith in prep books, workbooks, and the like.
So, which LSAT book will you be reading in preparation for the big day? We're cheering for you!