The 3 best laptops for blogging (from a writer's perspective)
Here are options for every budget.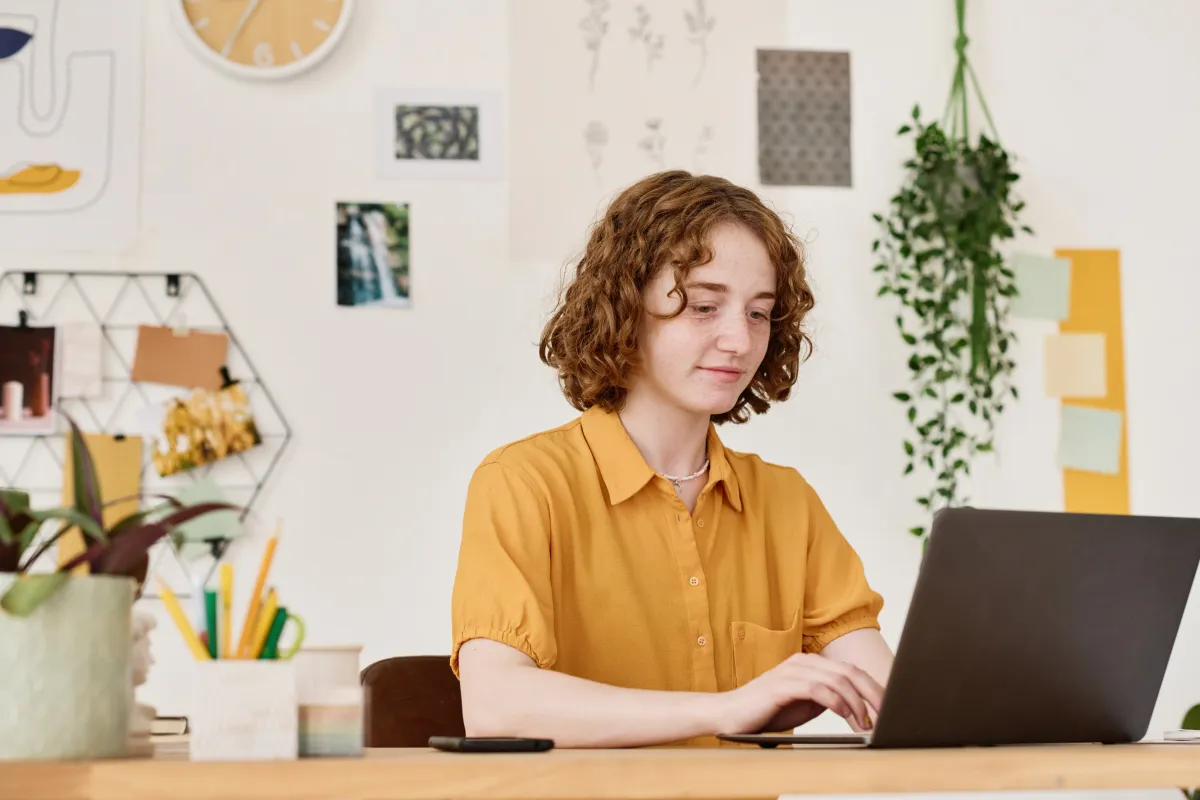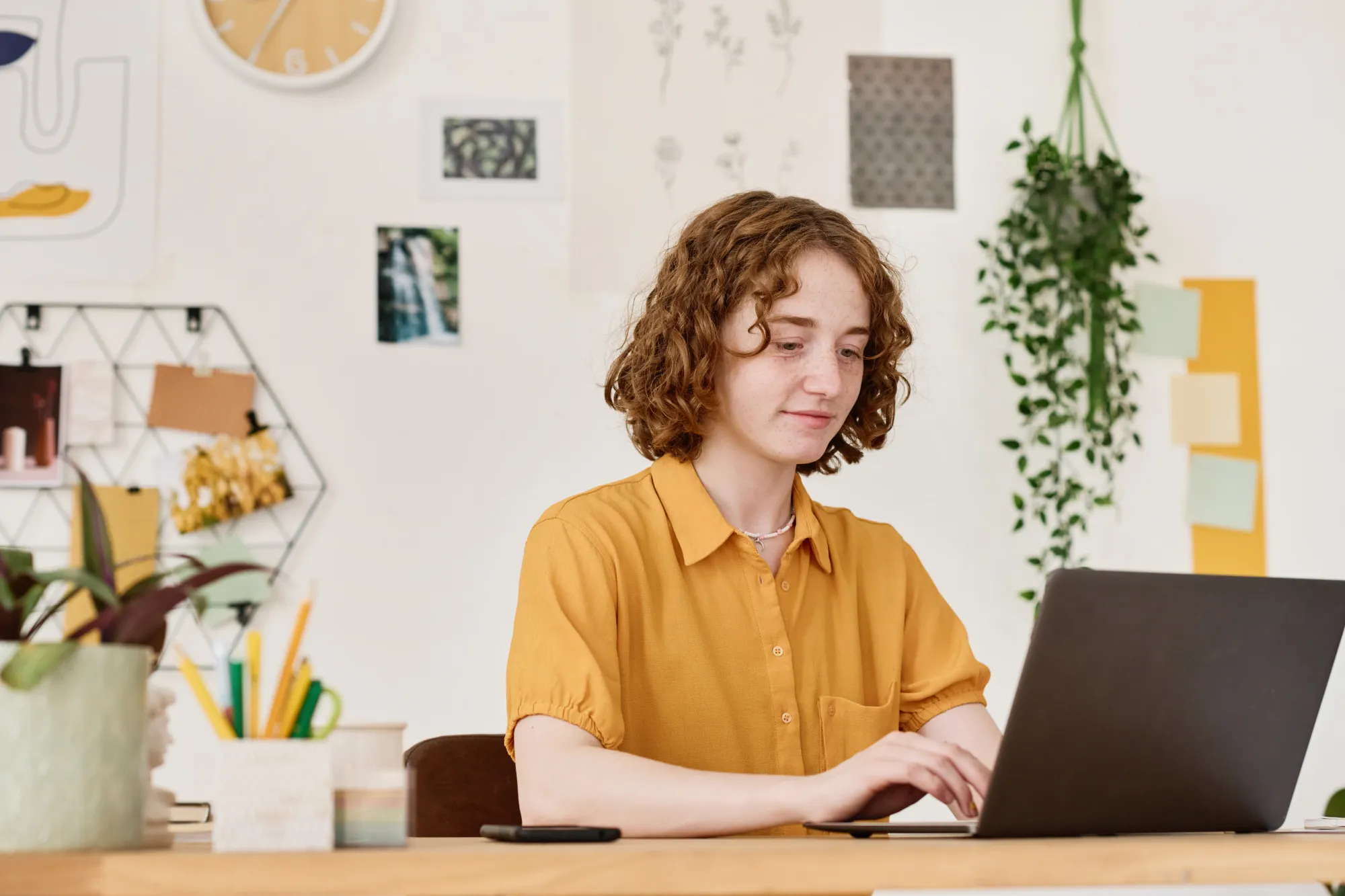 If you're a blogger, you know laptops are indispensable tools. Nearly every part of the blogging process – from researching and writing to editing and publishing – calls for a reliable laptop.
However, with so many brands out there, choosing a device can be overwhelming. But you don't have to struggle through the search alone – we've done the research for you. So keep reading to discover the best laptops for blogging!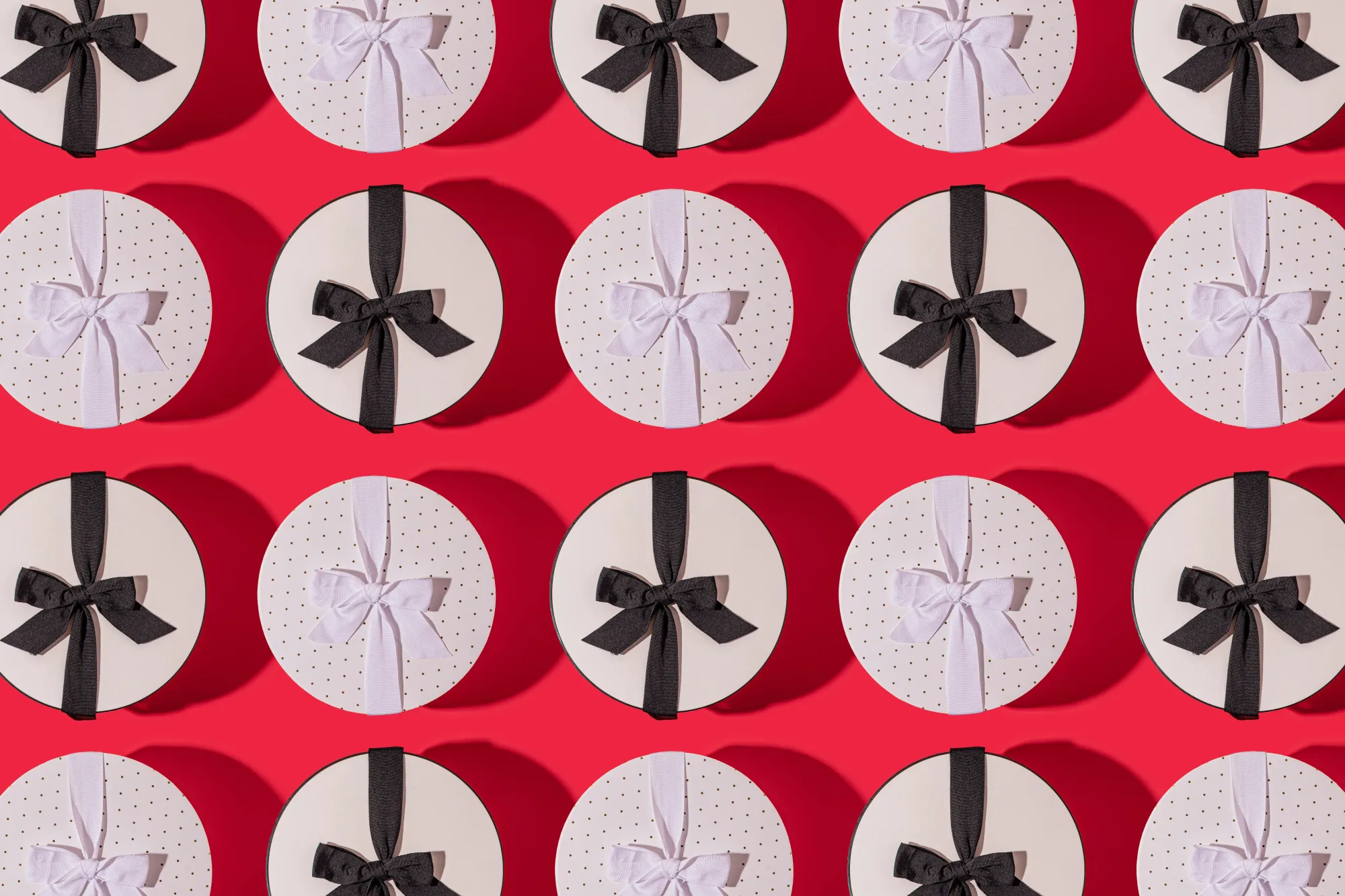 The 5 factors to consider for blogging laptops
Before we review our top laptop choices, it's essential to know what to look for in a laptop. Here are five factors every blogger should consider.
Lightweight
There's a reason libraries and coffee shops are always filled with writers. Bloggers are naturally adventurous, and many of us love writing wherever we can. Thus, you'll probably want a laptop that's easy to carry around.
Quiet keys
Have you ever been writing, only to get immediately annoyed by the "click" of your keys? If you're easily distracted by noise, typing just a few words on a loud keyboard might feel impossible. Fortunately, many modern laptops offer sleek, quiet keyboards.
High-quality screen
Growing up, your parents probably warned you against too much screen time. But, of course, for bloggers, staring at a screen for long periods is part of the job description. So while you can't avoid them entirely, you can protect your eyes by investing in a quality device. High-resolution screens, for instance, produce sharper images that make it easier for your eyes to focus.
Reliability
Reliability is a crucial factor to consider when searching for a new laptop. After all, you don't want to invest in a brand-new device only for it to break down after a few months. A quality laptop should last at least three to five years.
Battery life
There's nothing more frustrating than being in the writing zone, only for your laptop to suddenly die. Not only is this distracting, but it also limits where you can write – if you constantly have a low battery, you'll need to stay near an outlet. With solid battery life, however, you can get in some good writing sessions without worrying about recharging.
Top pick: Apple MacBook Air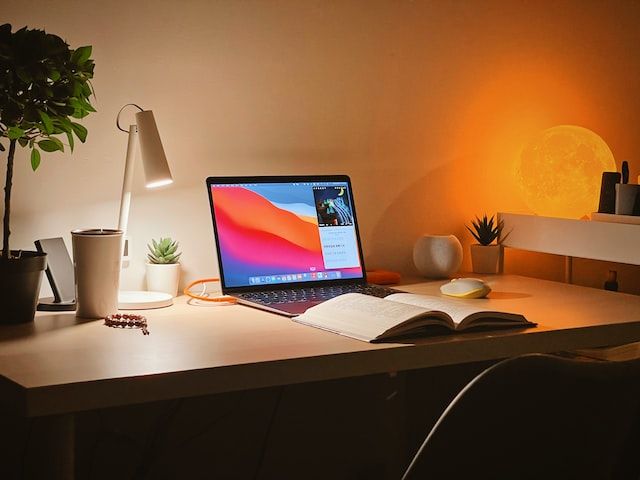 Apple MacBook Air Laptop with M2
See price on Amazon
Brand: Apple
Operating System: macOS
Cost: ~$1,049
When it comes to the best laptop for blogging, you can't beat the Apple MacBook Air. This model has all the qualities a dedicated blogger needs, from a top-notch display to easy portability. Top features include:
Advanced display: A major highlight of the Apple MacBook Air is its stunning display. The 13.6-inch Liquid Retina display offers advanced brightness options and supports over 1 billion colors. And the detailed imagery is easy on the eyes.
Modern design: This laptop combines an aesthetically pleasing design with a sleek, backlit keyboard and user-friendly interface. It's also packed with connectivity features, including a MagSafe charging port, two Thunderbolt ports and a headphone jack.
Reliable battery: Thanks to its Apple M2 chip, the laptop has an impressive battery life of up to 18 hours. The long-lasting battery also comes with an above-average life span of 6-7 years.
Ample storage space: With 256 GB SSD storage, the Apple MacBook Air has plenty of room for storing your images and documents. Not to mention, it's incredibly lightweight and portable at just 2.7 pounds.
High speeds: Along with boosting battery life, the Apple M2 chip improves speed and performance. Whether you're using a writing application or surfing the web, you can expect a smooth operation.
Between the high-quality screen, long-lasting battery and impressive speed, it's no surprise the Apple MacBook Air earns the number one spot. The real highlight, however, is the portability. It offers tons of features while staying lightweight, making it the perfect tool for on-the-go writers.
Runner-up: Microsoft Surface Laptop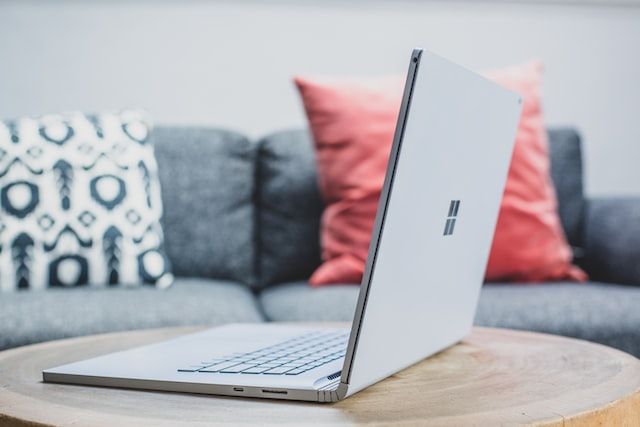 Microsoft Surface Laptop
See price on Amazon
Brand: Microsoft
Operating system: Windows 11 Home
Cost: ~$1,199
Next on our list is the Microsoft Surface Laptop. Like the Apple MacBook Air, it offers many exciting elements that make it great for blogging, including a quality screen, lightweight feel and expansive storage room. Top features include:
Touchscreen display: This laptop boasts a 13.5" Pixel Sense touchscreen, meaning you can navigate the web without using keys. If you'd rather type, you'll enjoy a backlit, comfortable keyboard.
Highly portable: At 2.8 pounds, the Microsoft Surface Laptop is very portable. This lightweight nature is paired with a sleek, thin design – it measures around 0.57 inches wide, allowing it to fit seamlessly into your bag.
Multitasking support: If you tend to multitask, you'll appreciate this laptop's functionality. It features an Intel i5 processor that delivers a strong performance while you write or browse.
Strong battery life: When it comes to battery, the Microsoft Surface Laptop boasts an exceptional life span of 18 hours (although this may decrease when used intensely). And, with proper care, it can last over five years.
Built-in security: To protect your privacy, the laptop features a built-in Windows security system, as well as secured OneDrive cloud storage. Not only can you safely store your files, but you'll also enjoy easy access and sharing.
Compared to the Apple MacBook Air, the Microsoft Surface Laptop has a lower life span and speed level, which is why it earns the runner-up spot. However, you'll still find it more than satisfactory for all your blogging needs. It's especially great for anyone who prefers touchscreen and Windows devices.
Budget-friendly option: Acer Chromebook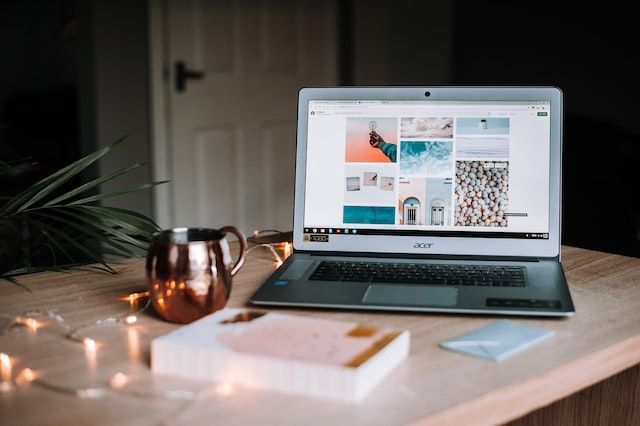 Acer Chromebook Spin
See price on Amazon
Brand: Acer
Operating system: Chrome OS
Cost: ~$195
If you're blogging on a budget, a thousand-dollar laptop may not be a viable option. However, that doesn't mean you can't enjoy a quality device. The Acer Chromebook offers a suite of features that are perfect for bloggers, but without the hefty price tag. Top features include:
Speedy operating system: Users can enjoy a quick-operating device that powers on in seconds. It also comes with built-in virus protection, a 10-hour battery life and an average 5-7 year life span.
Durable screen: This laptop is equipped with Antimicrobial Corning Gorilla Glass, making it durable and stain-resistant. As an added bonus, it has touchscreen capabilities.
Travel-friendly properties: With a weight of 2.62 pounds, the Acer Chromebook is easy to carry. Don't let its small size fool you, though – it has plenty of features, including built-in storage and an extra 100 GB of Google Drive space.
Google apps suite: Like all Chromebooks, this laptop comes with Google Apps, including Google Docs and Sheets. If your files are saved as Microsoft documents (like Word and Excel), you can quickly convert them.
360º Hinge: Thanks to the 360º Hinge feature, you can transform this laptop into a tablet, notebook or stand-up display device. No matter which mode you're in, you'll enjoy High Dynamic Range imaging.
The Acer Chromebook proves you don't have to break the bank for a great blogging laptop. While it may not be as speedy or long-lasting as more expensive models, it still has many features bloggers look for, such as portability and speed. And, with the expansive Google apps suite, all your favorite writing tools come ready to use.