Future wealth: 5 of the best books on crypto
It's time to learn how this new money works.
Whenever I think about the world of cryptocurrency and blockchain, I'm reminded of the proverb: "The best time to plant a tree was 20 years ago. The second best time is now."
If I had known about, and invested in, crypto two decades ago, I likely wouldn't be writing this article now because I'd be relaxing on my private island 😅. Alas, I'm working to play a bit of financial catchup and one of the best ways to do that is to understand exactly why this financial technology is so powerful.
Below are five excellent books that will help you shortcut your learning curve so that you can start making money with these digital currencies.
The Basics of Bitcoin and Blockchains
Bitcoin is a technological tour de force. — Bill Gates
To help you start wrangling the wide and technical world of digital money, it's helpful to being with a high-level overview and that's exactly what Antony Lewis presents in his book.
As a former banker, Lewis was able to bring his knowledge of the traditional finance world into the realm of decentralized finance. You can see this foundation in his writing: the clarity of his definitions, how he connects ideas, and the flow of the book itself (from simple concepts to more complex ones).
Here are a few of the topics you'll learn:
How to buy, sell, and protect your crypto
The difference between coin types and their underlying technology
Tips for spotting and staying safe from scams
Of all the books on this list, this one is easily the best combination of beginner-friendly and comprehensive.
Crypto
If you don't believe it or don't get it, I don't have the time to try to convince you. – Satoshi Nakamoto
Our next author is a household name in the tech scene. Imagine stirring together an investigative journalist, a historian, and a biographer — and that'll get you pretty close to Steven Levy's writing. Aside from this book, he's responsible for popularizing the term "hackers" and writing the definitive text on Facebook, on top of a collection of other bestsellers.
Crypto is more about the how and why of this new technology than the what. Yes, you'll learn more about its inner workings. But the real goal is to get you to understand the series of events that led to blockchain being born, and where it's poised to go next.
If you're interested in big-picture stories filled with fascinating (and sometimes frustrating) characters, this one's for you.
Crypto Trader
Those who have knowledge don't predict. Those who predict don't have knowledge. — Glen Goodman
The third book on our list takes a practical angle on the subject. Let's say you're not all that interested in learning every minute detail about crypto and how it can change the world. Instead, you recognize its potential and want to know how to make some serious money with it. Then this is the title for you!
While cryptocurrency trading does share some overlap with traditional stock day trading, it really is its own game that requires an entirely different set of rules.
Author Glen Goodman became one of the most trusted names in the DeFi trading space after he got a 30x return on his money through clever market techniques. This book deconstructs his strategy and dips into a few of the technical aspects that could help you exponentially grow your investment.
Crypto Investing Guide
It's gold for nerds. – Stephan Colbert
I'll be the first to admit that active trading is a bit rich for taste. I prefer the long-hold strategy of value investing (e.g., index funds and ETFs). If you favor more passive avenues too then this title will likely be your guide.
Ian Balina penned this book after growing their AI-assisted trading software business into $5,000,000+ in annual revenue. In a similar style to our first recommendation, Crypto Investing Guide covers a wide range of topics. Although, I'd say most of them fall into the intermediate-to-advanced categories.
A few of the chapters that especially stood out to me were:
Principles of risk management and value investing for blockchain assets
Advanced steps to protect yourself from hackers (very important once your portfolio starts experiencing significant growth)
How to take advantage of ICOs (initial coin offerings) for explosive returns
This is a solid resource for anyone looking to make the most of their extra cash.  
The NFT Handbook
Digital assets are the future.
You don't have to spend much time researching digital currencies before you stumble upon the NFT phenomenon. NFT stands for non-fungible token and is a method of extending blockchain technology away from currency and into other physical and digital assets, like art.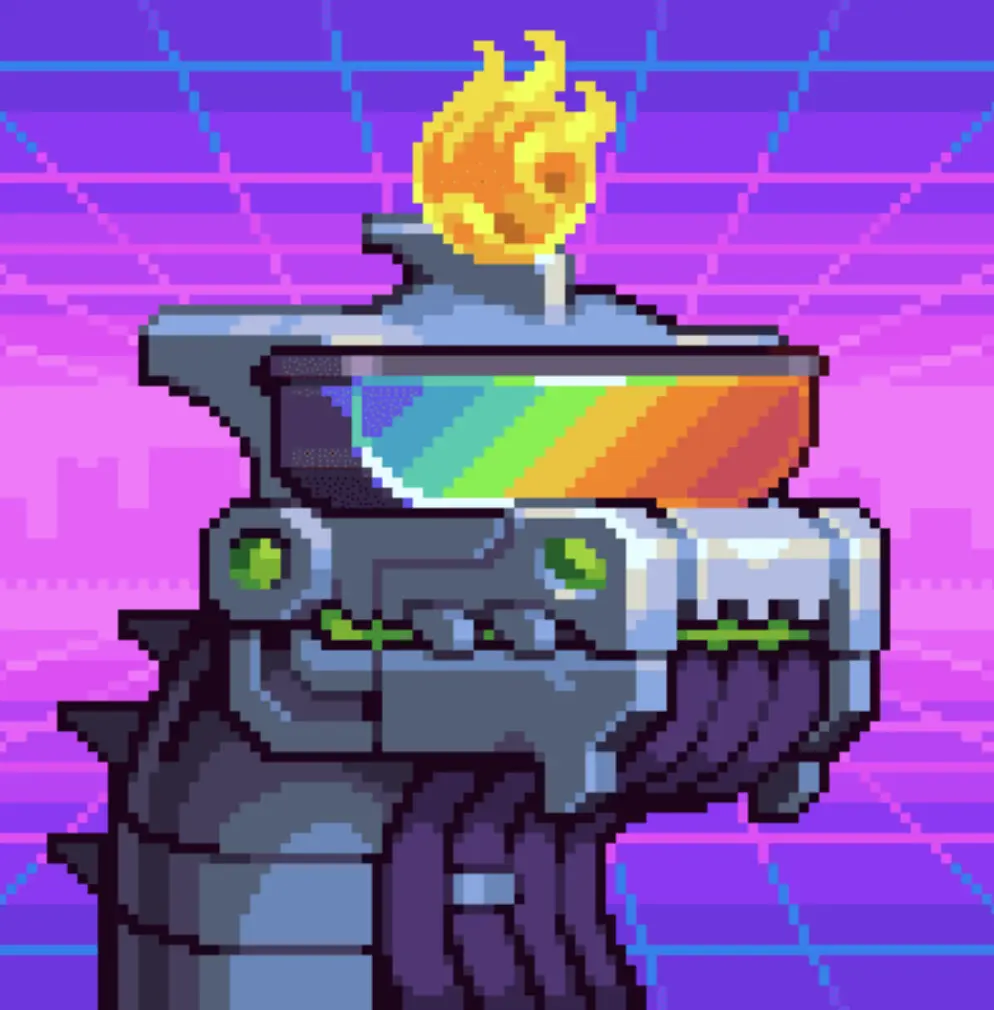 So, NFTs are to crypto as real estate is to traditional investing. It's another means of creating, storing, and transferring value. And you can be sure those who get good at it will reap some very nice financial rewards.
The NFT Handbook will help you dive into this arena feet first. Written by a pair of entrepreneurial co-authors, what stands out about this title is the fact that it was issued by an academic publishing house.
A lot of the information in DeFi moves at lightning speed, which is the perfect breeding ground for shady characters. So, for a large, established publisher to put their name on a title like this means the information is thoroughly vetted and foundational enough that will stand for many years to come. Basically, if you want to learn about NFTs, start here.
Get rich quicker
For many people, crypto seems to be just another get-rich-quick scheme. But once you start learning about the technology and teams behind it, you'll see there's much more to the story.
As our world continues to change, the means of generating and maintaining wealth will evolve. By reading this, you're one of the few poised to take advantage of this shift. Don't waste your opportunity!