Nothing matters until you build an audience
If you're struggling to make money online, it's probably because you're doing it out of order.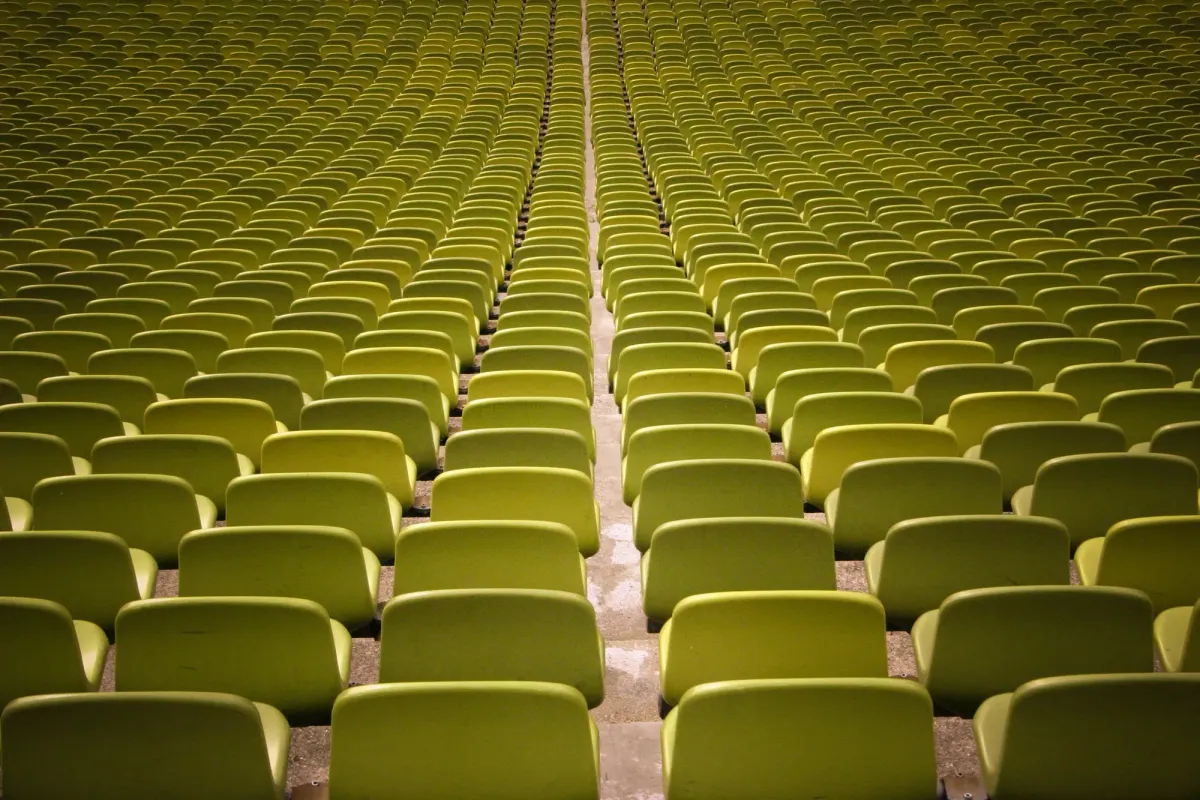 Since graduating college in 2012 with a BA in Classical and Medieval Studies I've experimented with over a dozen small business and side hustle ideas.
I knew my degree didn't make me as marketable as most people my age, so I had to build skills instead. Even though I didn't have the language for it at the time, I was already building my portfolio of small bets.
Among these trials were:
Daily vlogging — where I started to learn how to speak in front of a camera, basic video editing skills, and how the YouTube algorithm worked.
Whistlestopp — a project where I interviewed small business owners and developed those related skills.
Prosocial — for 2 years I ran the Facebook pages and ads for a handful of local businesses.
Blogging — getting paid to write and developing my SEO and communication skills.
Self-publishing — by far my most successful endeavor, which helped me understand much more about how money is made online, along with giving me a masterclass in content strategy, design, and marketing.
I'm thankful for every single one of these detours, and in hindsight, I can see so much clearer why none of them reached the levels of success I was aiming for.
That's why this time, I'm starting backwards.
The creator funnel
One of the first articles I wrote for Ghost was about the creator funnel. A concept built upon standard marketing funnels but refashioned to address how solopreneurs and creators gain traction online.
It looks like this.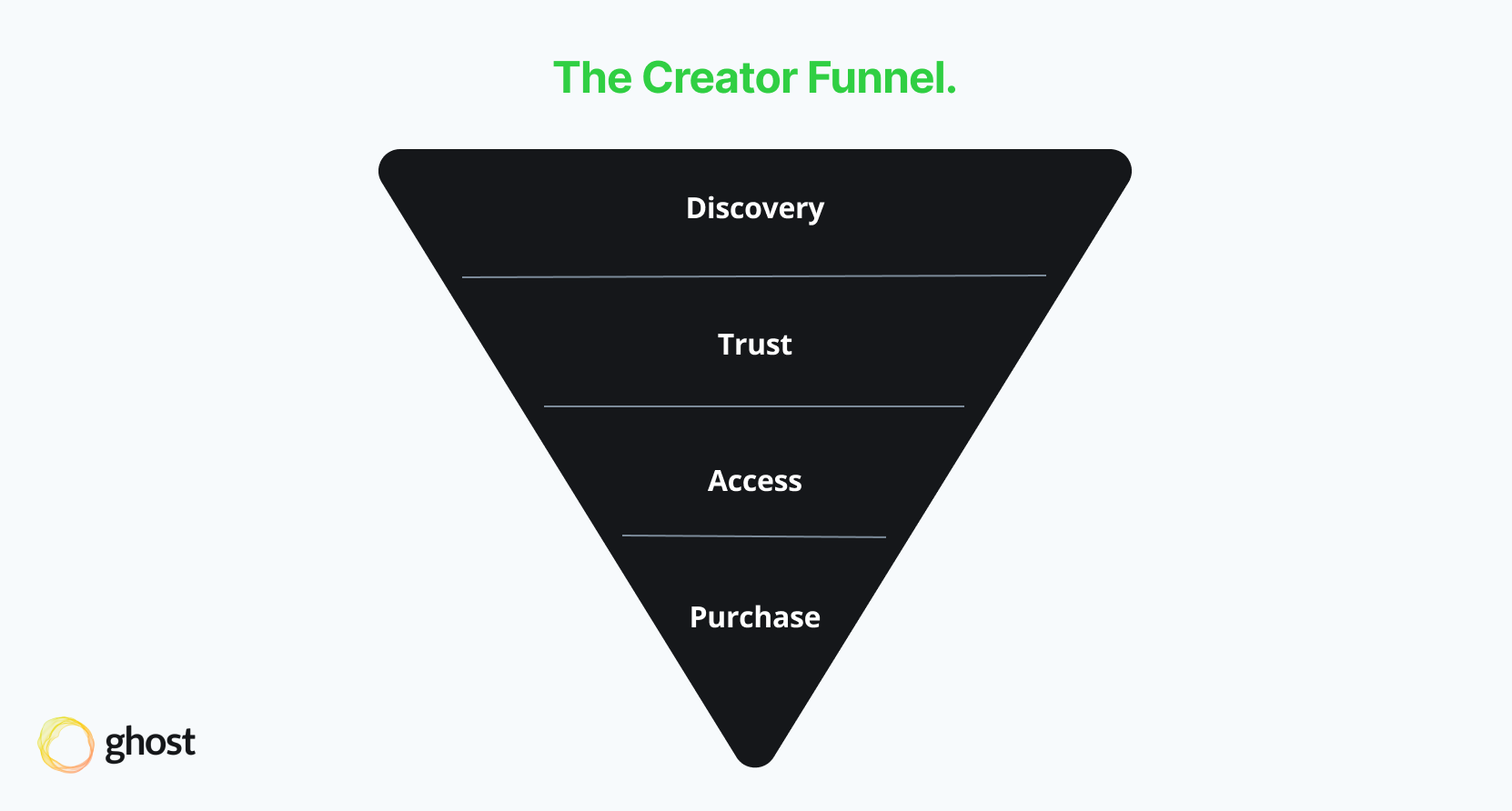 Once this image was constructed, I could clearly see where I had been making my mistakes in the past.
I usually began near the bottom of the funnel instead of the top. I focused on answering the questions: "what should I build" and "how much should I charge." When those should be the very last questions anyone asks.
If you want to succeed online, start with who.
Build an audience. Put your work out there. See what people respond to.
Until you have people paying attention, everything is harder (if not impossible). Monetization is a byproduct of audience.
How I'm building my audience
For the first 3-6 months, my goal is to get discovered by people who don't know who I am but whom I can help, guide, or entertain in some way.
This is what my first handful of experiments will focus on as well.
Livestreaming will help me reach people across multiple platforms who may be randomly browsing for the topics we cover.
Repurposing segments of those live videos into YouTube shorts, TikTok videos, and Facebook reels will help us reach a broader audience with the same content.
Posting short, strategic articles on this site will help me leverage social media (perhaps I can use a tool like MeetEdgar to share these posts on a recurring timeframe).
Participating more in Twitter conversations and sharing threads will expose my content and ideas to new readers there.
All of these are a bit scattered at the moment, but each one still aligns with the top-level goal — discovery.
As I continue to experiment and see what works, I expect this list will shrink to 2-3 main activities. Then from there, I can start investing more in the trust and access levels of the funnel (which I already have ideas for, but which require an audience for validation).
You have nothing until you have an audience
For your own sake:
Don't spend hundreds of hours writing a book if you don't even have 10 people reading your blog.
Don't spend thousands of dollars building a course or product if you don't have dozens of people messaging you for specific advice or help.
Stop spending your precious time making things people don't want and won't buy.
Follow the damn funnel.