📊 ClassNotes 014: Meet the anti-hustle creator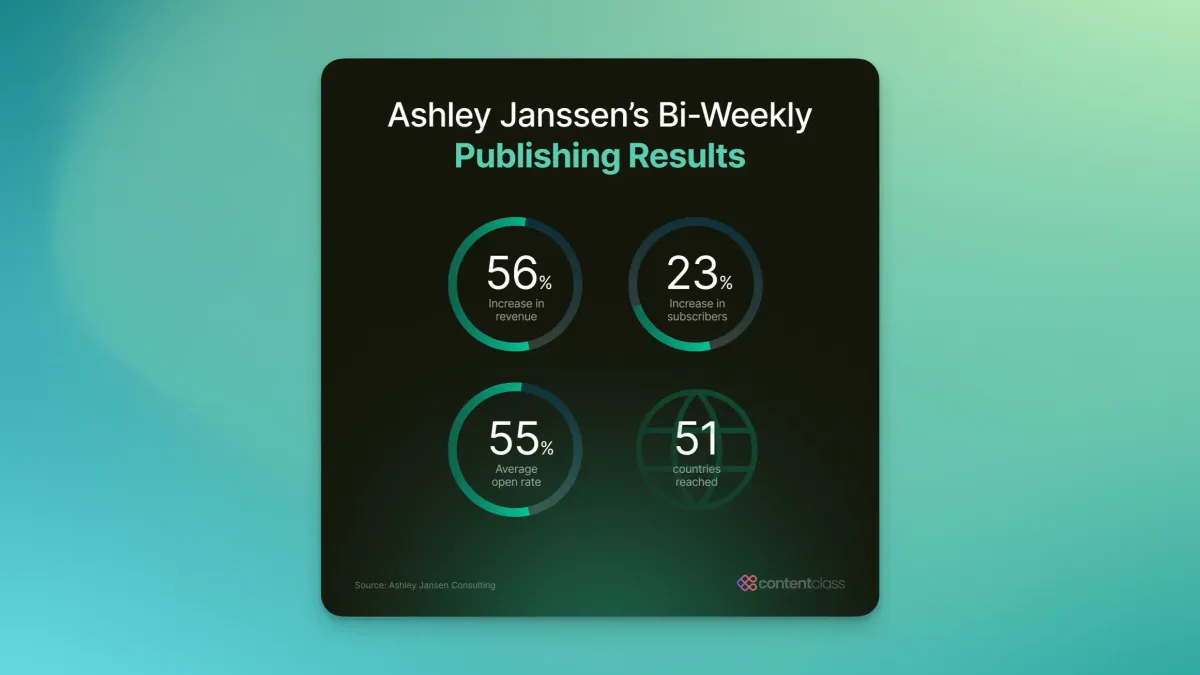 🚀
Are you planning on launching a course by the end of this year? Here's a
30-day trial
of the Kajabi platform — the same tool I used to launch my first course (
which still earns me money to this day, six years later
).
Right now, whether you realize it or not, there is a narrative dictating your actions.
This narrative defines what success looks like and what is required to achieve it.
But what if that narrative is wrong?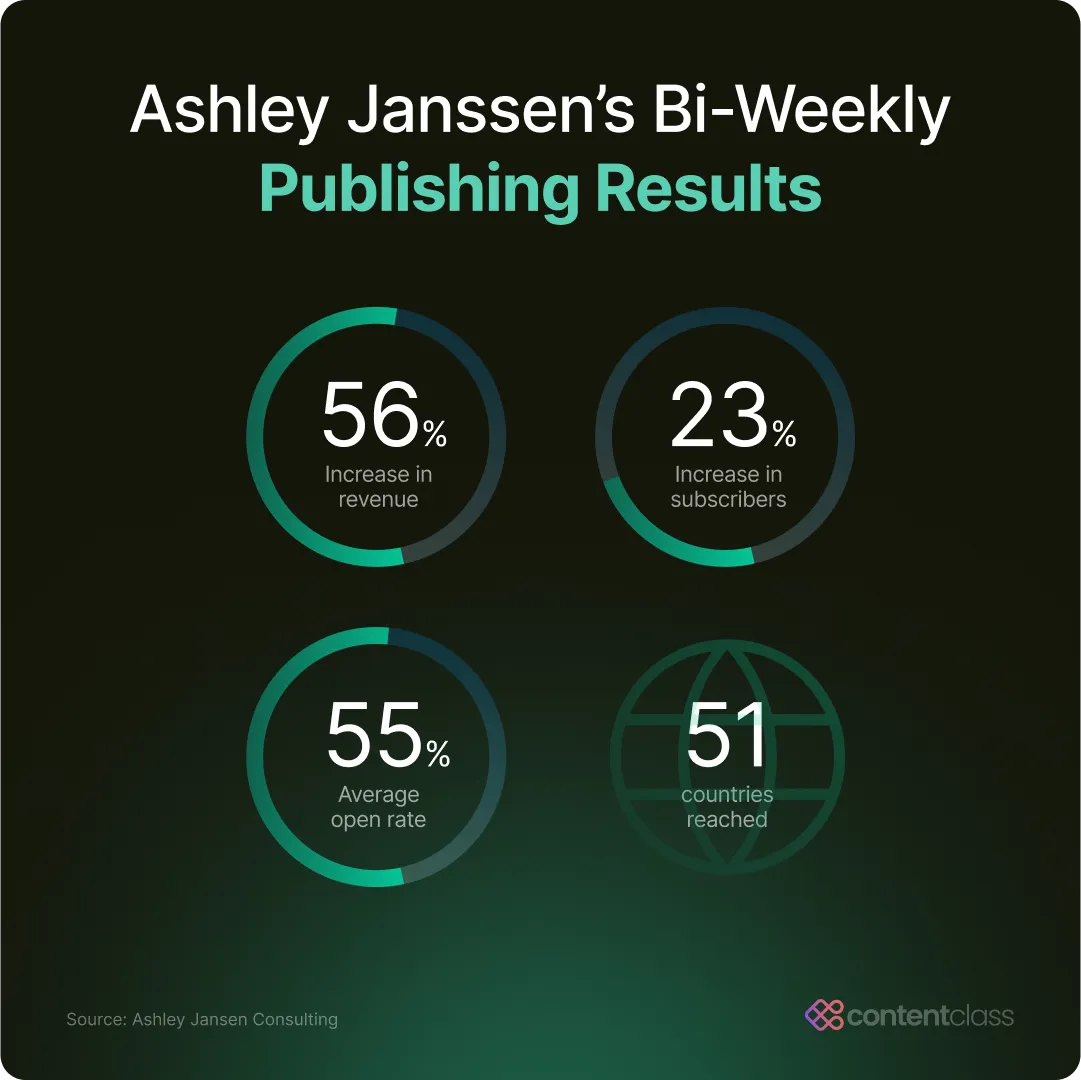 Two years ago, Ashley Janssen, an already successful entrepreneur, launched Every Intention — a newsletter to serve as the top-of-funnel for her consulting work.
Her content challenges productivity stereotypes, unraveling the false narratives we believe around what it means to work hard, provide value, and what's required to bring our ideas into the world.
As someone who always feels like they should be doing more and like I'm chronically behind in life, I resonated with every word.
Then, a year into her publishing journey, Ashely did something unexpected. She started posting less — switching from a weekly to bi-weekly schedule.
By all accounts, this was a bad idea. Content is king, after all, and if you're not flooding the web with a constant stream of it, you're going to lose.
Except, that's not what happened.
By every measurable metric, the experiment was a success.
Her subscriber number grew by nearly a quarter.
Her revenue grew by half (e.g., a 50% raise in 1 year).
Her website traffic tripled!
And all of that happened while maintaining an incredibly high open rate (55%) and reaching dozens of countries around the world.
The Pacing Pendulum
Frequency and quality often have a negative correlation. As one increases, the other must decrease.
You can publish daily short videos or one monthly long-form video essay.
You can shoot off 10 tweets a day or publish quarterly white papers that become an industry standard.
You can run a templated podcast with 20-minute episodes or host 3-hour-long mega sessions with influential leaders.
What most people don't tell you is that you can win with either format.
Just because speed is the loudest narrative online doesn't mean it's the only one. Nor does it mean it's the right one for you.
Ashley Janssen won by slowing down. She's building a cadence that makes sense for her life and her goals. For the rest of 2023, I'll be moving this ClassNotes newsletter to a bi-weekly schedule too.
So, what about you?
Are you creating what you want to see exist in the world on a timeline that enables you to do your best work? Because you can. You're allowed to. More than that, it's required.
You cannot win playing by someone else's rules.
So don't.
💡
Recap
1. You cannot achieve success until you've defined it for yourself.
2. Find a pace that'll help you stay in the game long enough to win.
In two weeks, we'll see how many videos it takes to grow a channel from 0 to 1,000,000 subscribers — and how this data should change your strategy.
— David
---
📌 Ready for the next level?
Turn Views Into Dollars: The Essential Guide To YouTube SEO Mastery — My latest interview with Tim Peakman was a goldmine for those looking to learn how SEO is working in 2023 (and how it's changing in the year to come).
Start a Newsletter with Ghost. If you want to start a newsletter like this one, I recommend using Ghost. It's easy to use and affordable for new creators ($9/mo).