How to make six figures as a writer: An analysis of Superpath's $100k Club
Building a lucrative career as a writer doesn't happen by accident.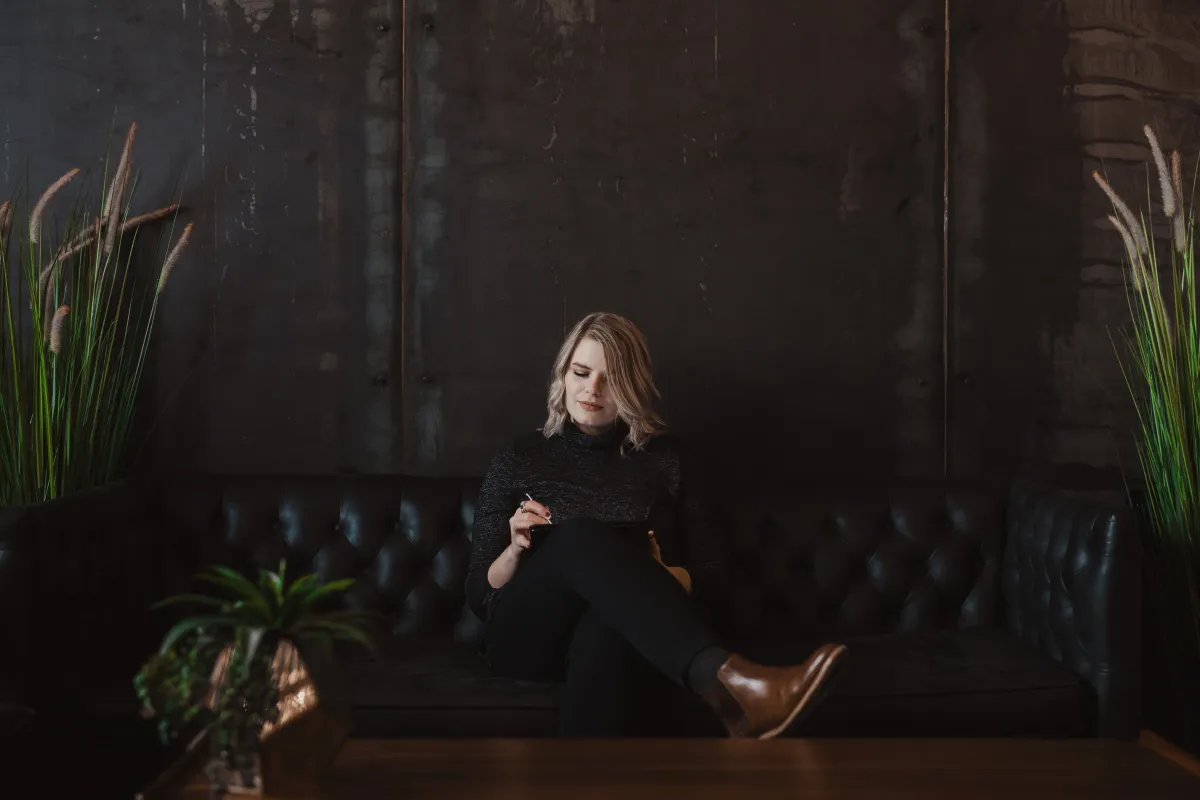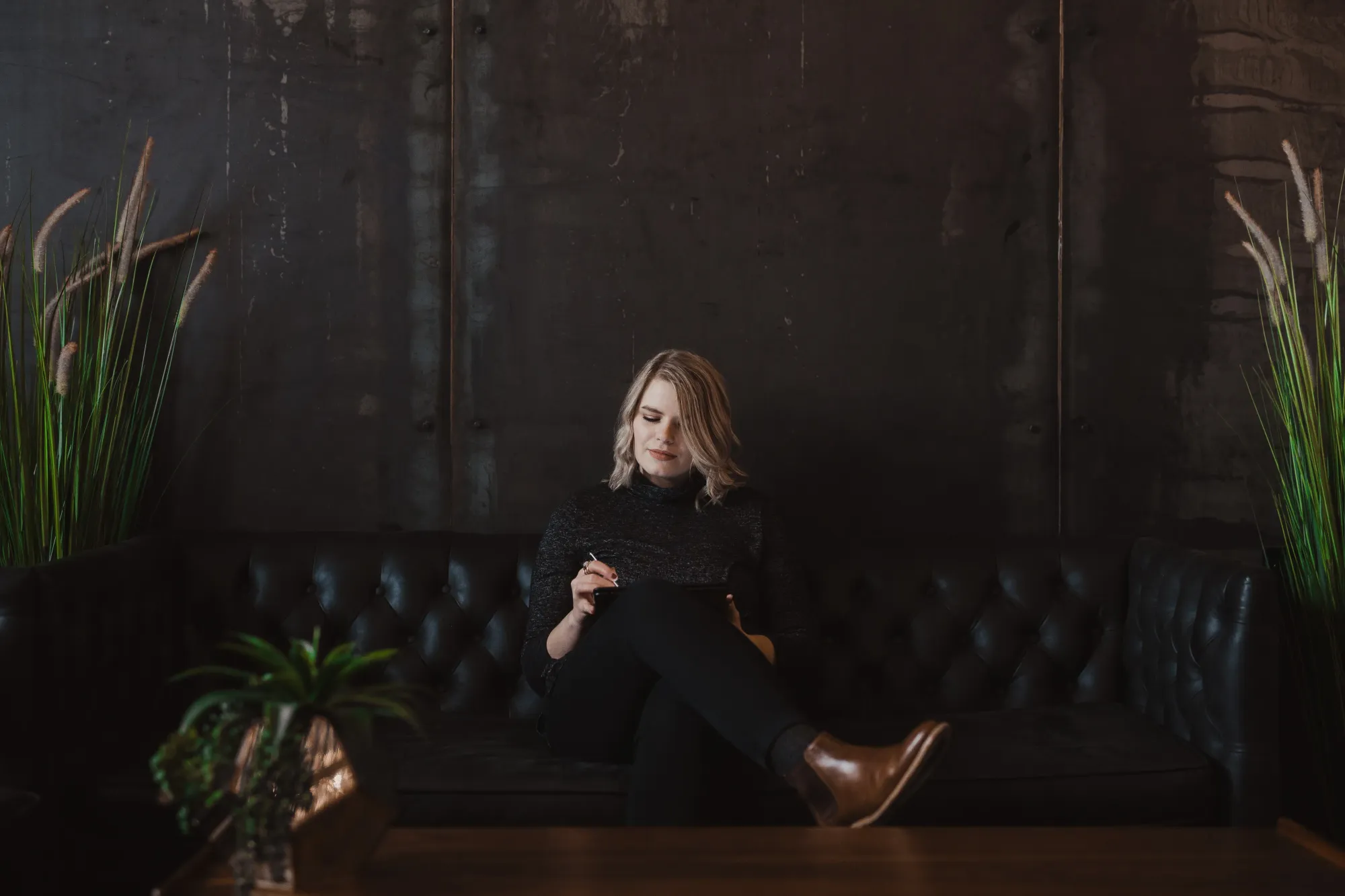 Like many creatives, I didn't get into writing for the money. But, that doesn't mean I didn't want to know how to turn this passion into a financial positive.
From self-publishing to freelance writing and now in content marketing, I've found that there are always smart, successful people willing to share their stories if you just know where to look.
One such resource is Superpath's blog, a goldmine of information for content careers. And within that blog is a collection called the "$100k Club" where high-earning writers share their insights.
For those who don't have the time to read all 30+ interviews, I've analyzed the data to find patterns anyone can apply to earn more money as a writer and accelerate their career in marketing.
Here's what I've found.
Average Total Income: $147,529
There was a wide variety of annual salary figures in the group ranging from $105,000 all the way up to $350,000. The average sat just under $148,000, while the median came in at $125,500.
As a general rule, those earning above $200,000 per year were typically freelancers or business owners. About one quarter of all subjects pursued freelance and contract work in addition to their day jobs, which boosted their salary anywhere from 20-100%.
Average Time to Reach $100,000: 7.5 years
This figure was a little harder to measure exactly for a couple of reasons.
For many people, content wasn't their first career. So, some were able to carry over their seniority in another field to move up the marketing ladder more quickly.
Only 2/3 of those interviewed answered this question, leaving out a good chunk of useful data.
Using the figures that were available, a few interesting numbers came to light. The range fell between 3 and 23 years, with the median time being 6 years.
An average of 7.5 years to reach six figures may seem like a long time. But when compared to other fast-growing fields, content is actually one of the fastest.
As you'll see below, how these professionals chose to spend this time (in one company vs. many) drastically influenced the rate at which their income increased.
Most Frequently Held Job Title: Freelance Writer
Titles are an interesting conundrum in the content marketing space. It's not uncommon for professionals with the same title to have massively different salaries (e.g., two Content Strategists, one earning $50,000 and the other $135,000).
However, there were a few patterns that could be helpful when looking for writing jobs that pay over six figures. Aside from the most popular answer of Freelance Writer, here are the top 3 job titles, followed by a chart illustrating the frequency of the rest.
Marketing Manager: Content Marketing Manager, Senior Marketing Manager, etc.
Strategist: Content Strategist, Editorial Strategist, Senior Content Marketing Strategist, etc.
(tie) Director/Head of Content: Content Director, Head of Content Marketing, etc.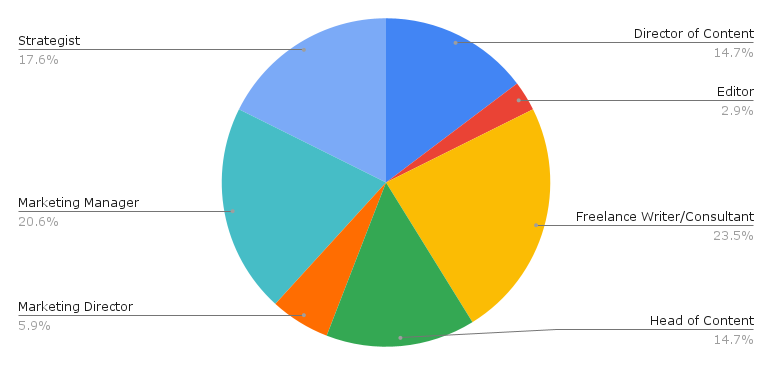 ---
Next, I thought it would be interesting to see what jobs many of these professionals began in. Nearly all started in individual contributor writing-focused roles. A few came from the adjacent space of editing or strategy work. One surprise was how few journalism-related backgrounds there were, but there could be many reasons for this.
Here are the top "first job in content" titles (note that 2, 3, and 4 were tied):
Content/Freelance Writer.
(tie) Assistant: Assistant Editor, Marketing Assistant, etc.
(tie) Manager: Content Manager, Marketing Program Manager, etc.
(tie) Specialist: SEO Specialist, Digital Marketing Specialist, etc.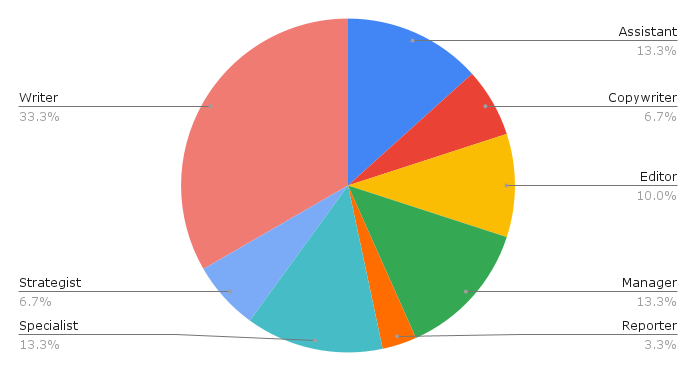 ---
Most Effective Way to Increase Salary: Change Jobs
One of my favorite questions Superpath asks their guests is, "What's the biggest salary jump you've made?" and what led to it.
The data heavily skewed one way, as you can see in the chart below. The takeaway: if you want to make more money in this field, don't be afraid to job hop.
Most people experienced at least a 20% raise with every new position they accepted. For some, this percentage was much more dramatic. Especially when moving from contributor to management roles.
For those in the freelance space, their greatest increases came in two forms: specialization and optimization. Contract workers who focused on one niche and one type of writing for that niche saw the highest total incomes. On the optimization side, those who refined their systems around referrals and retainer agreements had the most substantial gains.
Most Important Skill to Develop: Workflow Management
It's not enough to know that high-salary positions exist. You also need to understand and acquire the skills that will make you able to succeed in those roles.
Personally, it was encouraging to see such a variety of strengths represented. There is no one perfect arrangement for a content leader. Some are more technical (coding, data analysis, SEO), while others lean into their creativity (multimedia, strategy, writing).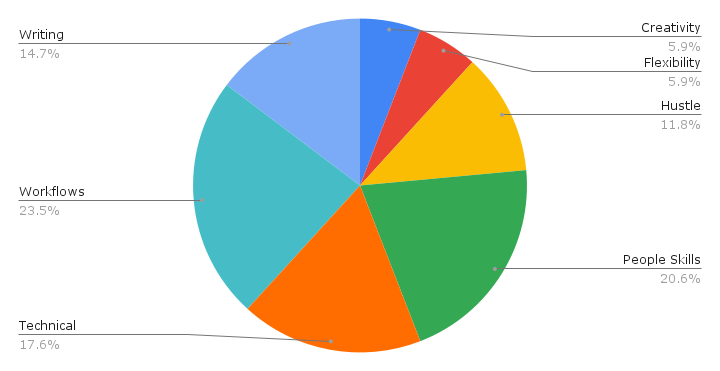 However, the one talent that kept coming up centered around operations (i.e, workflows). Those who know how to create, optimize, and implement processes to produce great content reliably are the most valued in this space.
Top 5 Recommended Books for Content Marketing Professionals
As you might imagine, most people in content are avid readers. The "best book" question led to a wide variety of responses, with only a small amount of overlap.
Of the 50+ titles that were recommended, only 5 appeared multiple times.
Most People Did Not Have Career Mentors
Although mentorship is an incredibly valuable asset, most of the content leaders on our list rose through the ranks without one.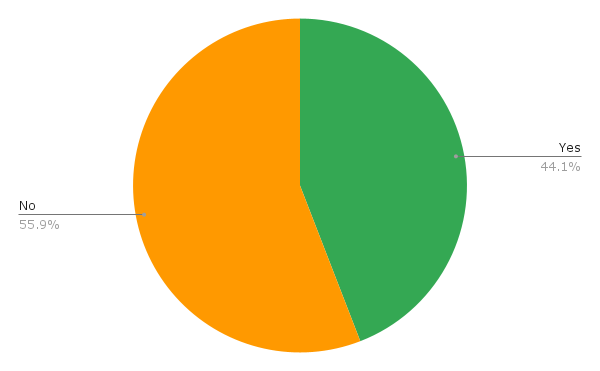 Of those who answered yes, roughly half engaged in formal mentor relationships with people outside of their organization, while the other half received intentional mentorship from a direct supervisor.  
Also, it's worth noting that there didn't appear to be a significant difference in income or "years to earn $100,000+" between those who had mentors and those who did not.
Most Common Piece of Advice: Negotiate
Finally, if you're goal is to earn a higher income as a writer — whether you work in-house, freelance, or anything in between — you must learn to negotiate.  
Nearly a 1/3 of all interviewees attributed their current salary level directly to their willingness to negotiate. From there, the next two largest pieces of advice were about focus.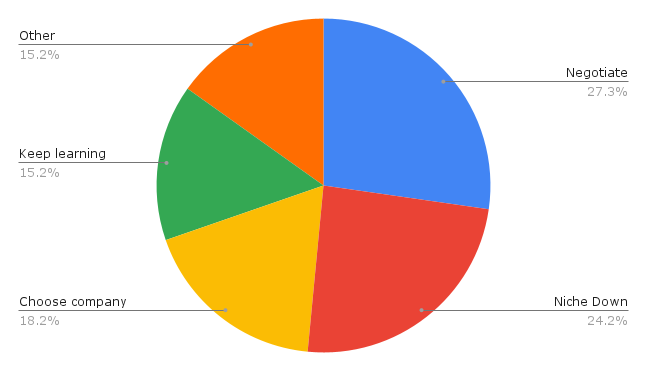 First, focusing on serving a specific niche or creating a specific type of content is one way to earn more quickly. Second, focusing your job search on companies that highly value content (or want to value it more) is another way to ensure you get paid well for your work.
Closing Thoughts
One reason I love the content marketing space is because it allows me to be both creative and technical. I can play with words one day and work with numbers the next, all while moving our goals forward.
If this sounds like you, or you want to learn more about how content careers work, I highly recommend visiting Superpath's resources and community. And for more deep dives like this one, subscribe below.
Thank you for sharing a bit of your time to read this guide!